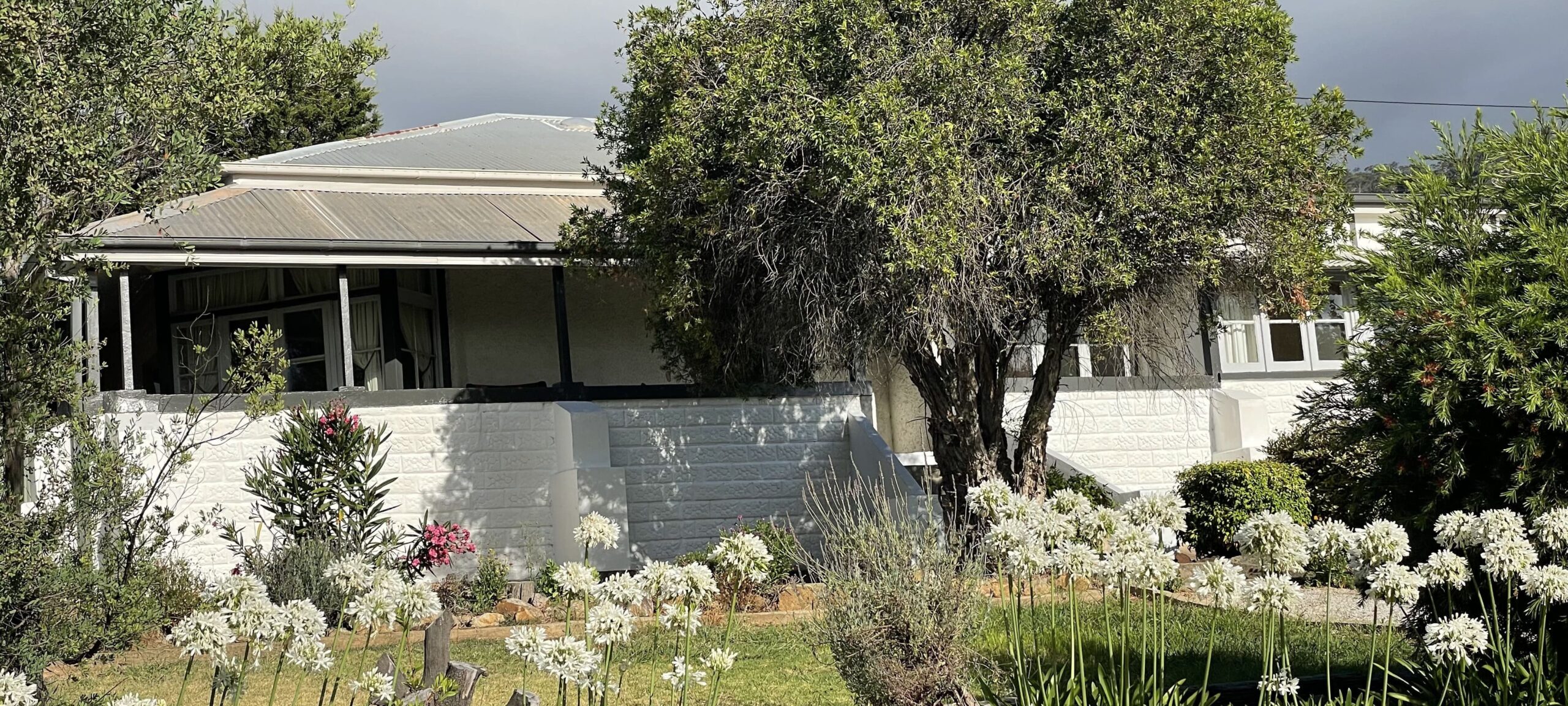 About Hanami Place
Hanami Place is a four (4) bedroom residency on a large private property in the town of Kandos. The period house has ample space and is ideal for individuals, a small group of friends or families wanting a place to unwind, focus on nature, create, explore the local area or simply take time-out in a peaceful environment.
Kandos is 3 hours west of Sydney, at the foot of Mount Combamolang in the mid-western region. (close to Mudgee).
Guests are encouraged to engage with the location and its surrounds in the spirit of immanence, interconnection and community.
The residency is run by creative producer, Robyn Webster.
What does Hanami mean?
Hanami (花見, "flower viewing") is the Japanese traditional custom of enjoying the transient beauty of flowers; Wikipedia
The local area
In the last 10 years, Kandos has become a magnet for creatives wishing to explore alternative modes of cultural production and connection. The area's ancient landscape, fascinating history and warm community combines to create an inspiring location for a creative life-style or taking time out from busy city life.
Essential amenities include an IGA supermarket, bank, pharmacy, post office, swimming pool, museum and a pub – all in in walking distance.
A 7 minute drive, Rylstone Village boasts cafes, boutiques, grocers, pubs and hardware; vineyard cellar doors and restaurants, and forest walks into Ferntree Gully.
Explore nature at its best with a visit to Capertee Valley the world's second largest canyon, World Heritage-listed Wollemi National Park offers a dramatic setting for scenic walks, drives, wildlife-spotting, canoeing, and swimming at Ganguddy-Dunns Swamp .
Drive a bit further to visit Mudgee's restaurants, vineyards, gardens and museums; Gulgong's historic village, museum and potteries; Sofala and Hill End historic villages and painting grounds; Bathurst Regional Arts Centre and Dubbo Regional Art Gallery.

Hanami Place is located in Kandos
ACKNOWLEDGEMENT OF COUNTRY

Hanami Place acknowledges the land on which the residency is located and that sovereignty was never ceded. We pay respects to the Dabee Tribe of the Wiradjuri people, to their elders, and to generations past, present and emerging.
  Property ID: PID-STRA-54125